---
---
---
---
---
---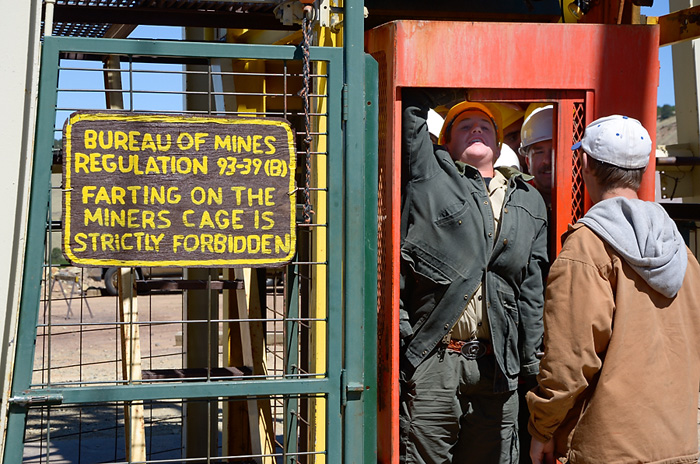 After a night in Pueblo we headed up to the golden hills of Cripple Creek. Cripple Creek is a classic former gold camp that experienced a huge boom in the late 19th century followed by a huge bust. Gina and I visited there in 2005 and took the tour of the Mollie Kathleen mine. For some reason we thought Abby would enjoy being 1,000 feet underground. To get into the mine, they stack you nine deep into this tiny miners cage. We got the privilege of touring with a Boy Scout troop. No evidence of farting was apparent on the elevator, but later during the tour, it seemed that one of the Scouts needed to get back to the surface before something awful happened.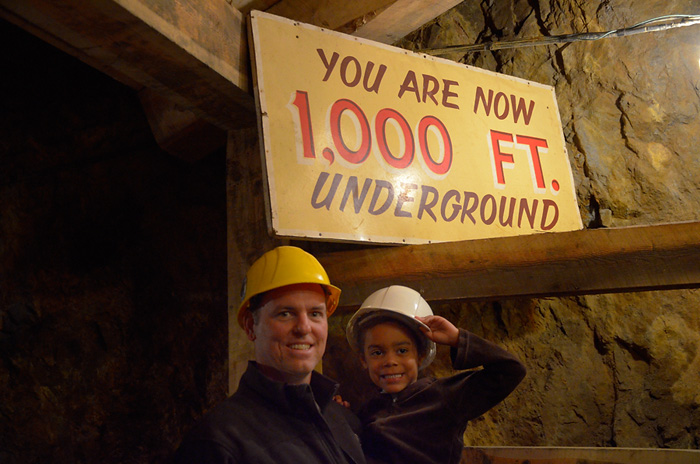 It turned out that Abby did enjoy being 1,000 feet underground. It's really an interesting tour. I recommend it. Cripple Creek also boasts a fantastic tour of a former brothel, which we went on the last time, it's pretty graphic and we didn't feel it would be appropriate for Abby. I also recommend it.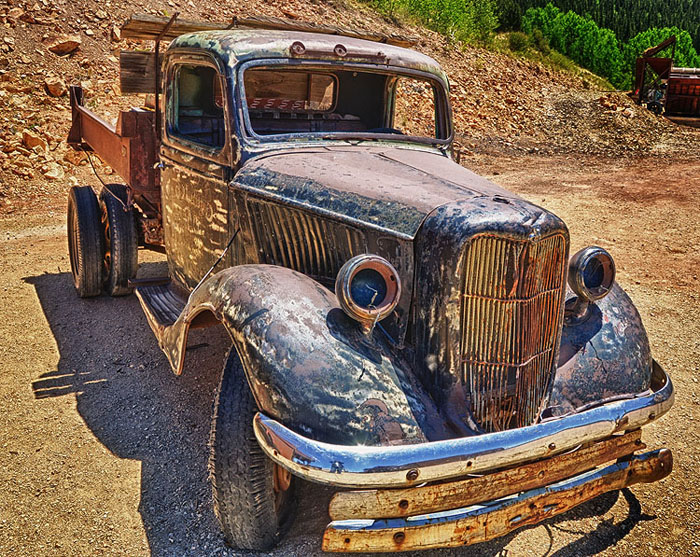 The Mollie Kathleen has a bunch of old equipment and vehicles sitting around on the property. I didn't have much time to check them and the light was bad for photography, so I only shot this old truck. I gave it the HDR treatment because the light was so contrasty.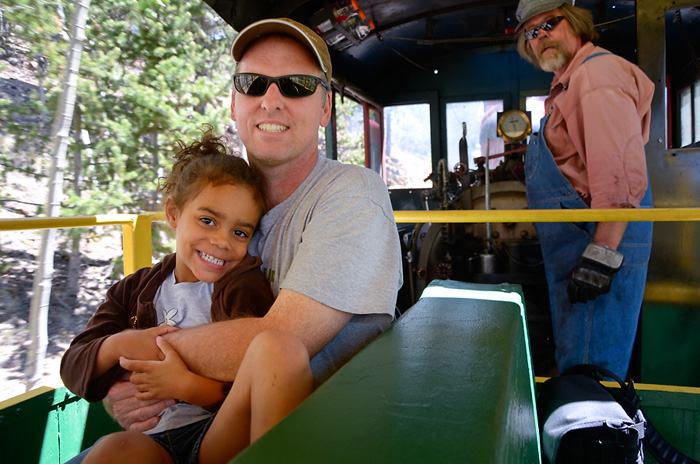 We took the short ride on the Cripple Creek and Victor Narrow Gauge Railroad. It's pretty cool because the engine is powered by coal-fired steam. we sat up in the very front so we could watch the engineer do his work. He had to shovel coal, operate the engine controls and be a tour guide all at the same time.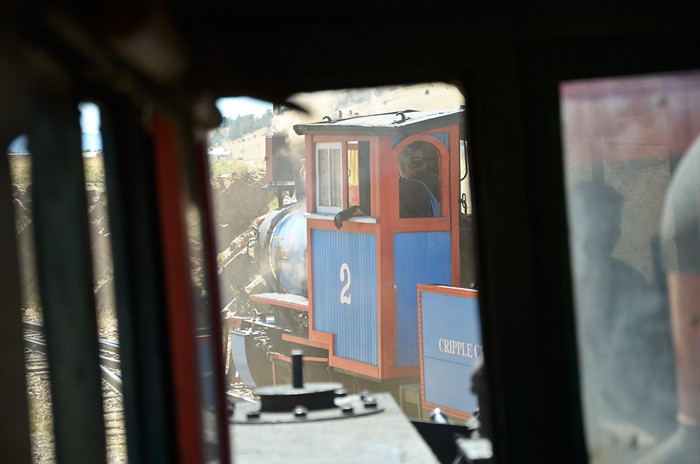 The railroad operates two trains. The other one was painted to look just like Thomas the Tank Engine. Abby got a huge kick out of that.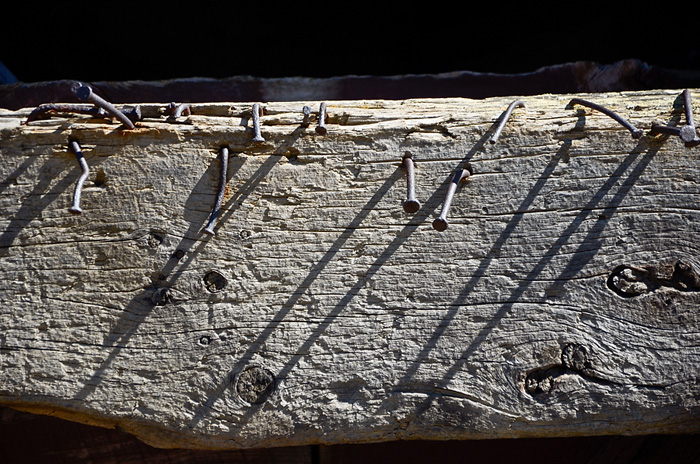 We then drove a couple of miles to Cripple Creek's sister town, Victor. In between, there's a giant open pit gold mine that still produces millions in gold. Victor is little less tourist oriented (there are no casinos) and there's a lot of historic structures just sitting out waiting to be explored. I found this collection of nails, all of which apparently failed at their job, on one of the abandoned head frames that dot the countryside.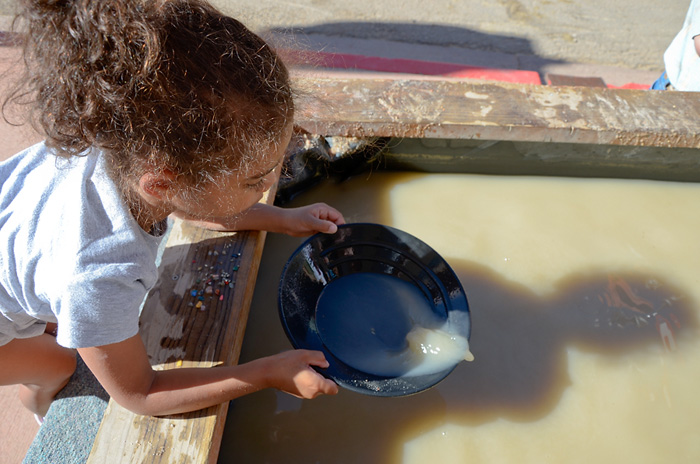 Down on the main drag the museum was holding a gold panning fund-raiser. For $5 you got to pan in the wooden trough all you wanted. The museum owners said they bought some gold from a company and mixed it with sand and dumped it in the trough. They also added a bunch of colorful rocks and iron pyrite so that the kids wouldn't go away empty handed. Abby seemed quite pleased with the "treasures" she got. Gina and I are big fan of the TV show Gold Fever, so we've seen a bunch of footage of Tom Massey panning gold. The museum's co-owner, who also works for the giant open-pit gold mine, watched us and remarked, "You folks look like you know what you're doing." Damn right.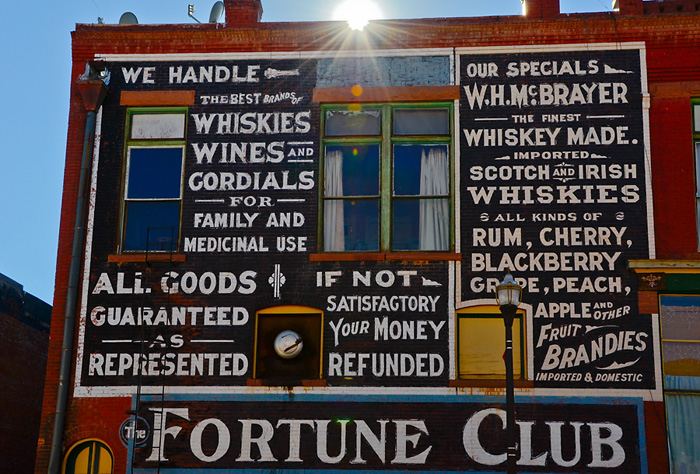 Victor offered some excellent late-afternoon-wall-porn shooting.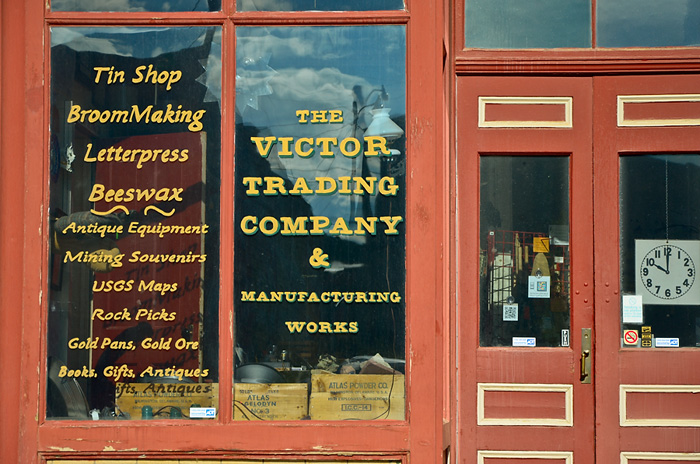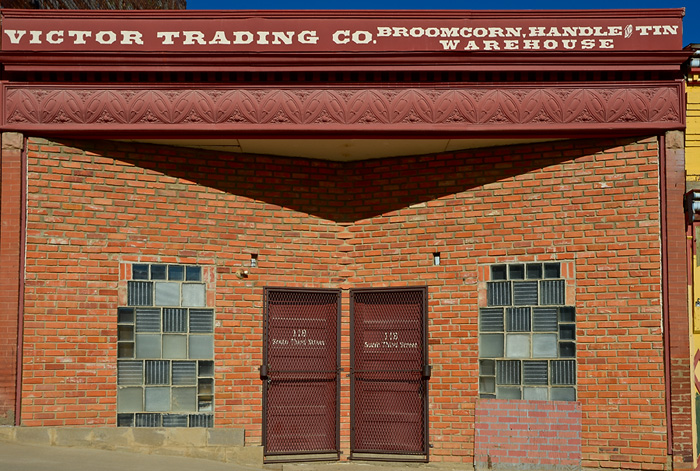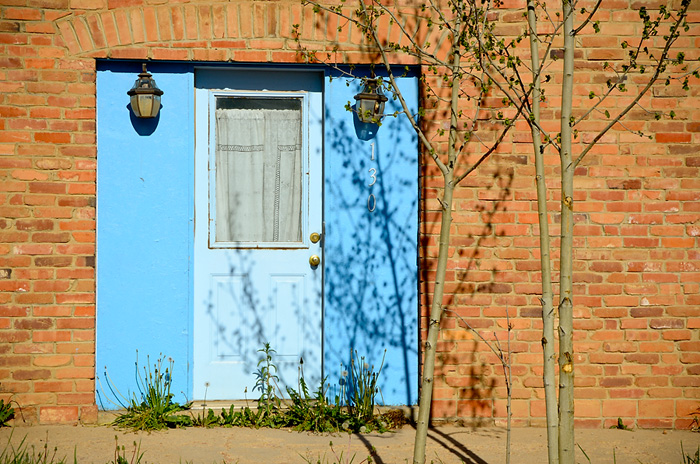 ---
---
---
---
---
---
---
---
---
---
---
---
---
---
---
---
---
---